Municipal Court
The City of East Tawakoni Municipal Court provides citizens with a fair and impartial court of law by interpreting and adjudicating applicable state laws and city ordinances. Our pledge is to uphold this commitment and offer courteous customer service to all citizens.
Municipal Court Judge
Joe L. Craig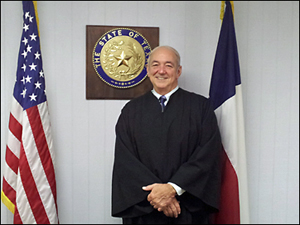 ---
Municipal Court Clerk
Adella Atherton

The East Tawakoni Municipal Court meets on the 2nd Tuesday of every month at 10:00am
Location-
East Tawakoni Civic Center
288 Briggs Blvd.
East Tawakoni, TX 75472
JURY SERVICE INFORMATION - Jurors, returning the required information sheet to the Court before the trial helps with a quicker and more efficient trial.
CREDIT CARDS ACCEPTED ONLINE ONLY. CHECK, CASH, MONEY ORDER ONLY IN OFFICE.
Contact Info
Adella Atherton
Municipal Court Clerk
288 Briggs Blvd.
East Tawakoni, TX 75472
Phone (903) 447-2444
Fax (903) 447-5080
courtclerk@easttawakonitx.com
Relevant Documents